Kiel Science Outreach Lab
About the student laboratory
The Kiel Science Outreach Lab (Kieler Forschungswerkstatt) is a joint institution of Kiel University (CAU) and the Leibniz-Institute for Science and Mathematics Education (IPN). In the thematic laboratories, pupils, teachers and student teachers deal with scientific questions from the marine and nano-sciences. They learn more about the social aspects of energy, gain access to current topics from human medicine and biological research or learn why soil is more than just dirt. The humanities offer programs in the field of language and art as well as on historical-political and theological topics.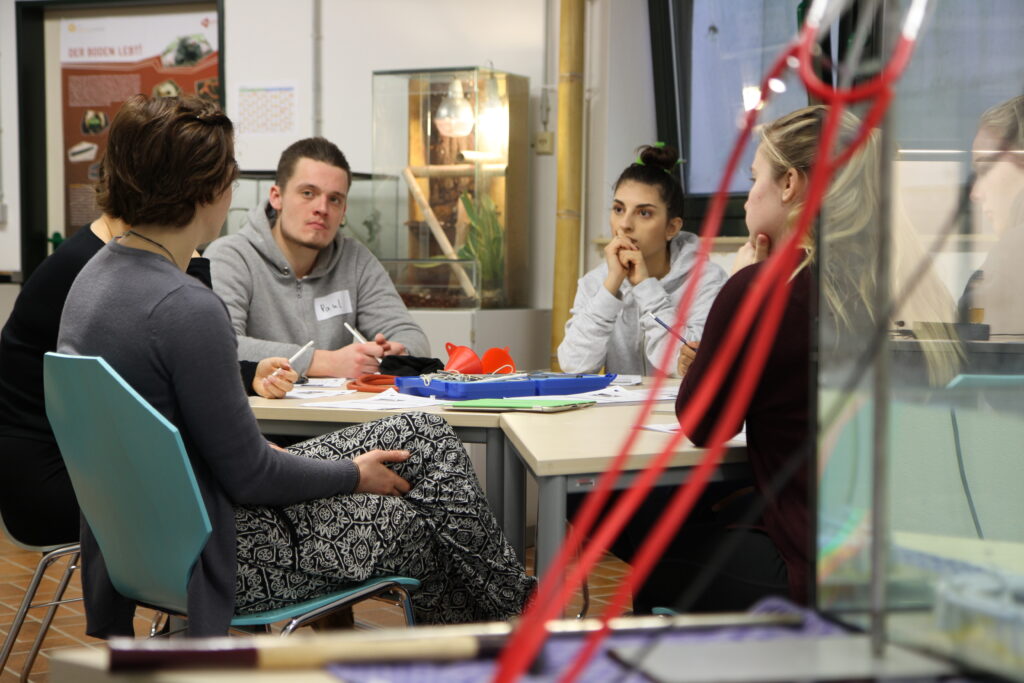 Promoting young people's interest in science
The work of Kiel Science Factory is based on four pillars. Its broad range of courses is intended to promote young people's interest in science in general and the MINT subjects in particular. In addition, top-level support, teacher training and further education as well as the communication of scientific content to society are provided.
Teacher training and public outreach
By beeing actively involved in the laboratory programmes, students of teaching professions, for example, get to know the practical work with school groups at an early stage. In addition, further training courses for teachers are offered to carry questions and results of Kiel University's priority research areas into the schools. With participation in events such as Kieler Woche or the European Researchers Night, as well as Citzen Science projects such as the annual Coastal Cleanup Day, the Kieler Forschungswerkstatt appeals to the general public.